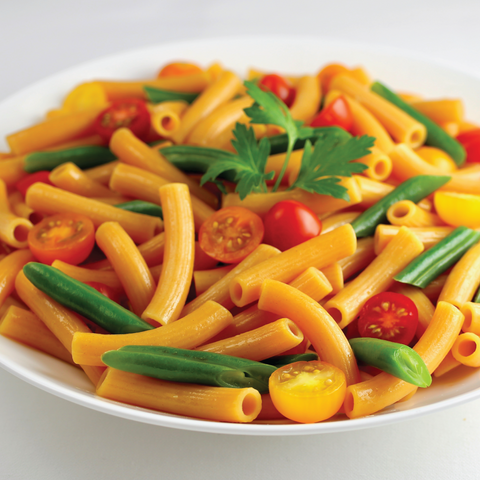 Organic Red Lentil Rigatoni
Light orange in color and with a pleasant mild, nutty flavor, Explore Cuisine's Red Lentil Rigatoni transforms basic meals into something special for the entire family, giving complete nutrition in one dish. The brown rice is cultivated in North East Thailand by farmers in partnership with our Food to Thrive Foundation.
Ingredients
Ingredients: Organic red lentil flour, organic brown rice flour.
An Easy Meal In Minutes
Easy Pasta Preparation - Serves 4
Bring 8 cups (2 liters) of water to a boil and add box of Explore Cuisine Red Lentil Rigatoni.
Reduce the heat and simmer for 8-10 minutes.
Rinse with cold water, drain the pasta and serve.